From Web2 to Web3:
Moonverse Scholarship Learning Program
We are Giving out 10,000 Student for FREE (U.P. $99)
🚀Exclusive
Learning Resources
All Social Media Followers
Open for Scholarship Member
Please complete these task to get Qualify
the whole program are free, however in order to access the community, you will need to get verify in web3!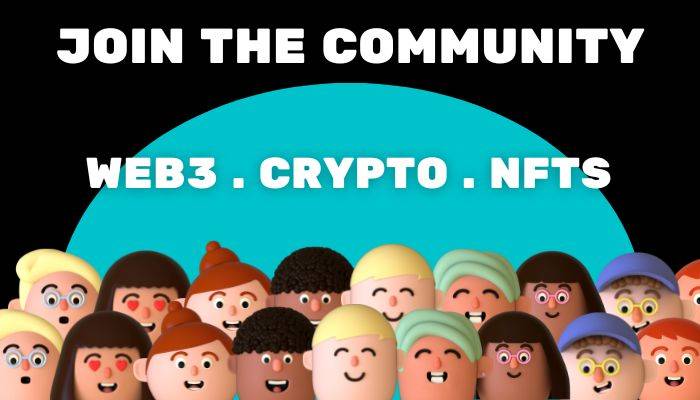 On Boarding
10,000 Scholar
Join our web3 community and discover new opportunities with like-minded individuals. Let's embark on this exciting journey together!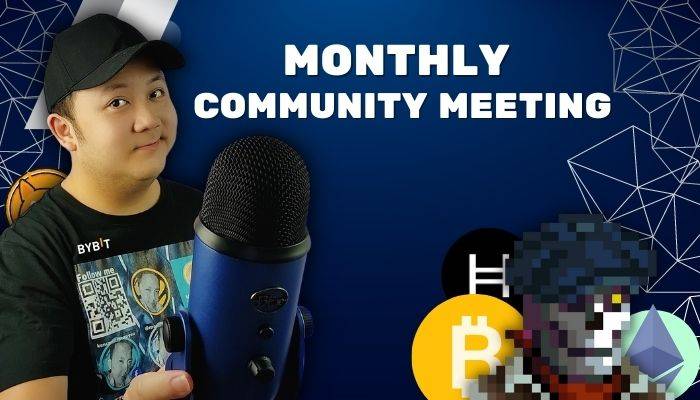 Monthly Community Meeting
Join our web3 community on Discord or Zoom and claim your scholar role. Don't miss our monthly meetings and live chats. Connect with like-minded individuals, stay updated, and grow with us in the world of web3. Let's learn and thrive together!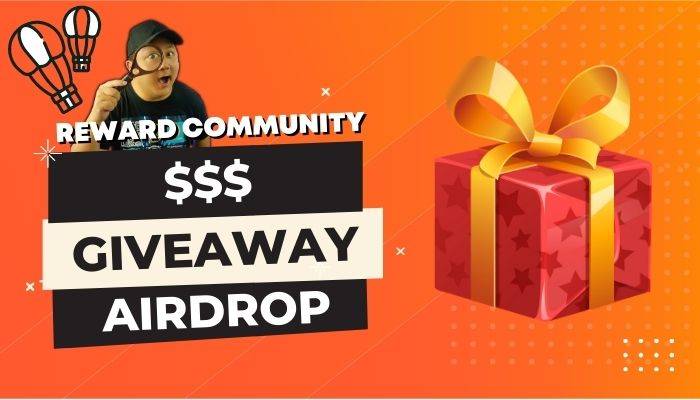 Join the Reward Community to gain access to future Web3 products, receive airdrop tokens, collect NFTs, and enjoy many other rewards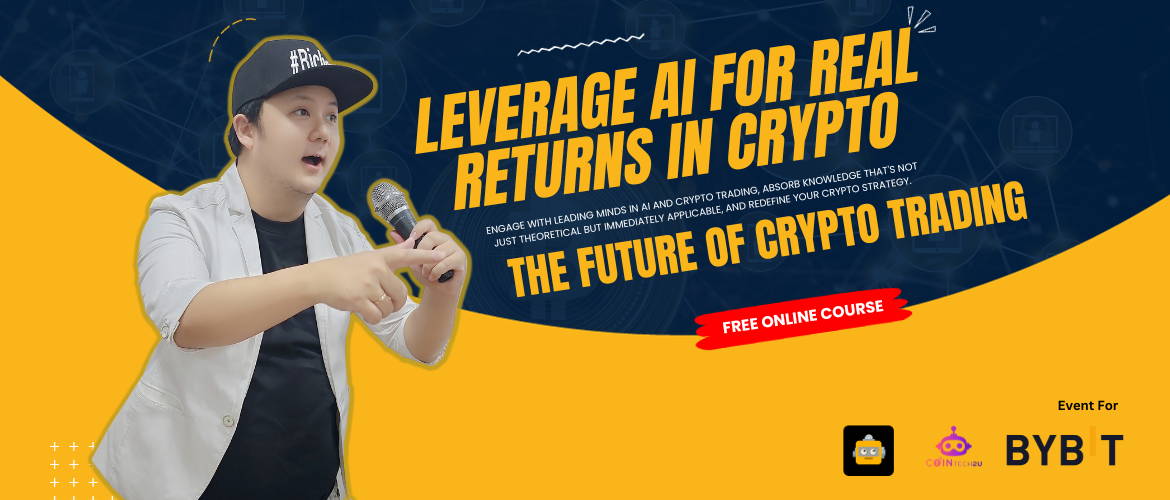 What People Say About Moonverse
Newcomer and keep us safe!
As a newcomer to the crypto industry, joining the Moonverse community has been a game-changer. The free course has given me a solid foundation in blockchain technology, and the community has connected me with like-minded individuals who are passionate about the same things as me. I'm grateful for the opportunity to learn and grow with the Moonverse family
- Andriambololona Rakotoarisoa
from Madagascar
Can't say enough about Moonverse
If you're looking for a community that values education and growth in the crypto space, look no further than Moonverse. The free course is packed with valuable information about NFTs, web3, and blockchain, and the community is full of experts who are always willing to share their knowledge. Plus, looking forward the rewards system is a nice bonus!
- Tan Wei Jie
from Singapore
Learn from the Best! Ken, The Moonhunter!
"I've been a part of many crypto communities, but none of them compare to Moonverse. The free course is top-notch and has taught me so much about the industry, and the community is one of the most supportive and engaging I've ever been a part of. I'm excited to see what the future holds for Moonverse, and I'm grateful to Ken the Moon Hunter for creating such an amazing community."
- Chukwudi Okonkwo
from Nigeria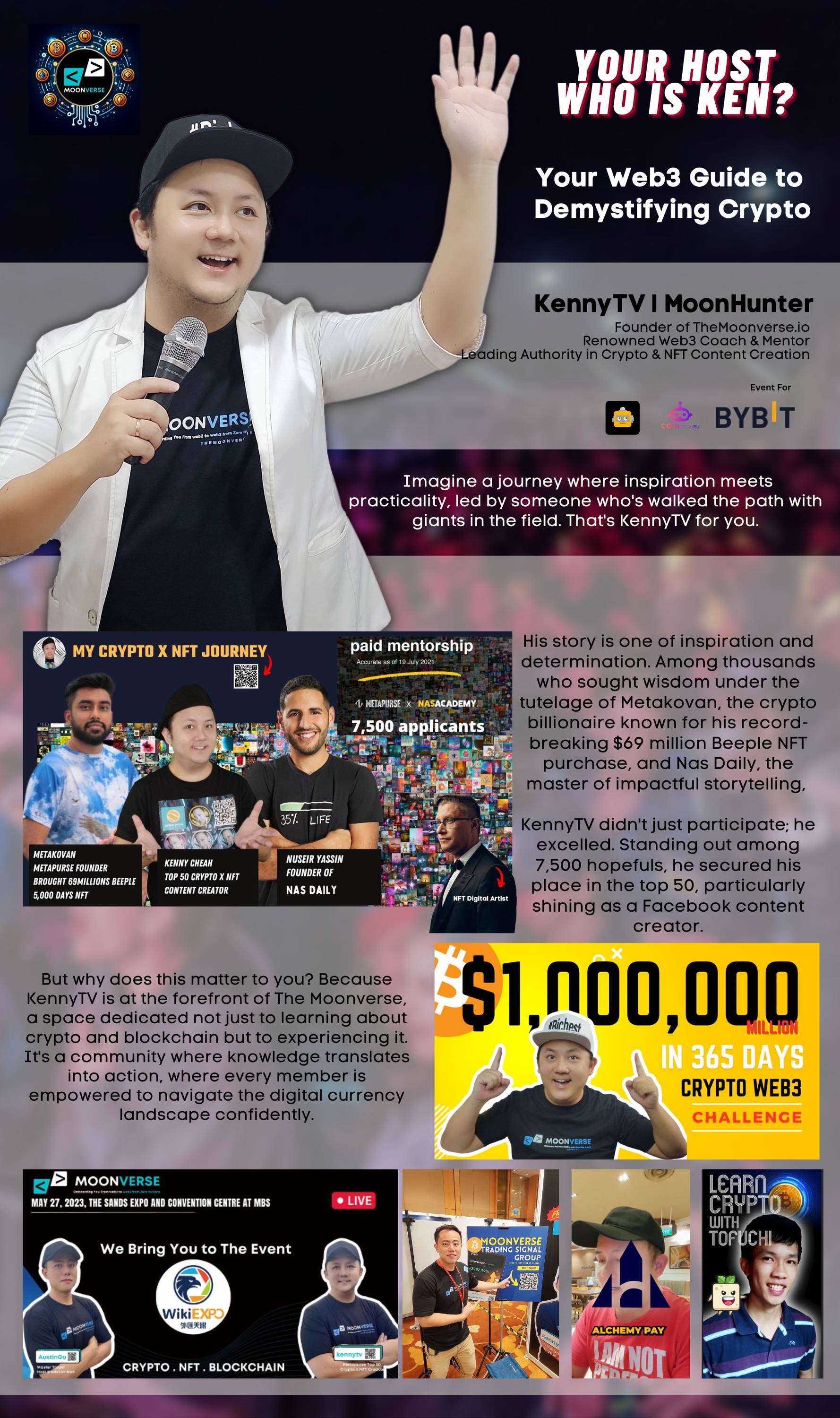 Join Our Web3 Community and Unlock Rewards
While Learning the Latest in Web3 Technology!
Moonverse is a free program that aims to educate people who are new to web3, crypto, blockchain, and NFTs. It also creates web3 products exclusively for its community members. The program's motto is "Community First! Create Value always!" emphasizing the importance of building a strong community and providing value to its members.
Contact Us TheMoonverse.io
10 Kaki Bukit Avenue 4, #09-68, Singapore 415874